This weeks topic is Ten Books From My Childhood That I Would Love To Revisit
1& 2.
Growing up I used to share these beautiful editions of Grimm's and Anderson's Fairy Tales with my sisters. My family was big on hand me downs and it applied to the books that we read too. Although, whenever Scholastic had a book fair, we each got to pick out a book. Sometimes, it even led to some arguments over who the owner of the book was, eventually we learned to write our names inside our books. I wish I could recall who the publisher was and the edition that I read as a child, but sadly I think these books are long gone from my parents house.
3 & 4.
Are You There God? It's Me, Margaret and Otherwise Known As Sheila the Great by Judy Blume Loved these books as a child, but haven't revisited it in years.
5 & 6
I used to read and re-read the whole series every year growing up, these where some of my favorites that I especially would love to read again.
7
I'm gonna cheat here a little bit. I've re-visited Pippi Longstocking by Astrid Lindgren, but have yet to read any of the others in the series. I so adore Pippi and would love to read In The South Seas about the rest of her adventures.
8 & 9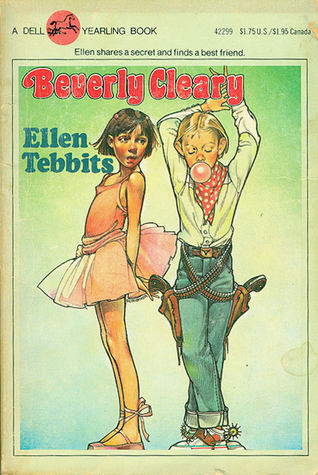 Ellen Tebbits and Beezus and Ramona by Beverly Cleary ahh, I loved these books. Mine became so dog eared and really needs to be replaced.
10
I suppose I could pick any of the Nancy Drew books in the series, I haven't re-read any of them. But, I keep thinking that someday I will.
I just noticed that I picked out all the original covers for the books that I owned, I'm sure there are newer ones now, I may need to go back and see how they've changed over the years.
So what books are on your lists of books to revisit? Fill free to share your links in the comments.