This week's topic:
Ten Books For Readers Who Like.... Animal Stories
I might just be on my own with this one this week, but I do enjoy reading stories where the animals are the main characters. I thought I would round up some of my favorites from youth up to the last few years.
Winnie the Pooh by A.A. Milne
Pooh, Piglet, Owl ,
Eeyore, Kanga, and Roo all living happily in the
Hundred Acre Wood. Many night's were spent reading this for a bedtime story.
Socks by Beverly Cleary

I devoured all of her books growing up and Socks was a favorite read of mine.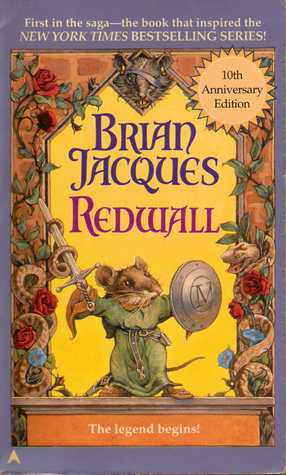 Charlotte's Web by E.B. White
timeless classic that I finally had the opportunity to read. I would have cried buckets reading this as a child.
Redwall by Brian Jacques A series of books that I loved reading. Medieval setting, fully fleshed out world lots of action and humor.
The Tale of
Despereaux by Kate DiCamillo
Despereaux
Tilling with his large ears and love of books, music and fondness for
Princess Pea.
The Familiars by Adam Jay Epstein and Andrew Jacobson
The focus of the story is on the three familiars Aldwyn, Skylar and Gilbert who are the familiars to three young wizards. They go on a quest to save their kidnapped loyal companions from an evil Queen.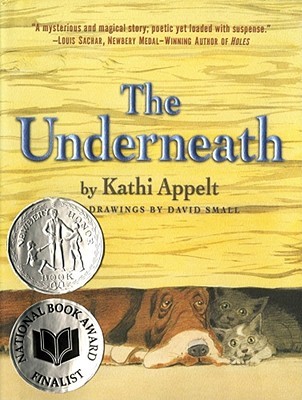 The Underneath by Kathi Appelt A momma
cat who befriends a lonesome hound dog in the deep of the Bayou. Themes of
darkness, love and loss told in a very deep moving way.
Bunnicula by Deborah and James Howe
Harold and Chester are trying to find out if the newest member to the Monroe family of pets is really a vampire bunny.
Flora & Ulysses by Kate DiCamillo
We loved
Ulysses the superhero squirrel, such a fun entertaining book.
Mouseheart by Lisa Fiedler
Hopper the mouse finds himself below the streets of Brooklyn searching for his siblings. He ends up in the city of Atlantia, a rat civilization that is about to wage war.
Finally one that I want to read
sometime Nuts to You by Lynne Rae Perkins
So what are your thoughts on animal stories, love em' or leave them? Any that you especially loved?