It's been a busy few months what with reading for the Cybils (120 of the 151 books nominated), holidays and getting the house back in order.
But now, I finally feel like I'm ready to get back into blogging, which I really have missed. It was fun to look at everyone's best of 2015 lists and looking toward 2016 posts though. Hope your holidays were enjoyable and filled with happy times with family and friends!
So there were a few books I read that didn't get nominated for the Cybils, but I really enjoyed reading. They're worth a look if you've got the time. Links to Goodreads and my review.
Link to Goodreads
This is about a family that moves from L.A to a farm they inherited from a great-uncle. Sophie begins to see signs of chicken's around the henhouse and starts to learn more about how to care and feed them. But, these are no ordinary chickens, they have superpowers. Unusual Chickens is wonderfully illustrated, funny and just down right cute.
"
Told in letters to Sophie's
abuela,
quizzes, a chicken-care correspondence course, to-do lists, and more,
Unusual Chickens
is a quirky, clucky classic in the making."
Link to Goodreads
Nory wants to enroll in her father's magic academy, but she's been having difficulty in controlling her magic. Having to pass a test of her shape-shifting abilities, proves to difficult and now she has to go to a public school with other kids who have "wonky magic".
Upside Down Magic has a lovely elementary school appeal and enjoyed the novel way that
diversity and acceptance of others was addressed.
My Review
Cupid and the Grim Reaper switch job roles over a shared kiss, with some interesting results.
So, those are a few of the books that I really enjoyed, although there are so...so...many more. Plus there are so many more 2015 books that I have yet to read. Like Magnus Chase, why weren't you nominated for the Cybils so I could have read you earlier? Could be because you were released toward the end of the nominating period and people didn't get a chance to read you yet. I'm coming for you.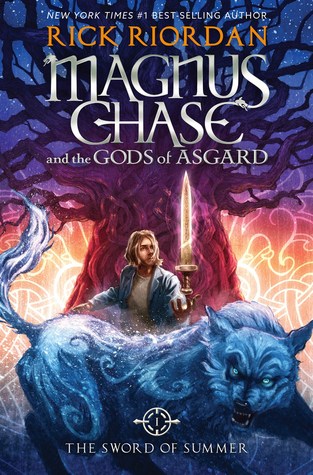 But, now onto 2016 books that I'm looking forward to..
About a boy who attends an Academy with f
our hundred and seventy-five girls.
It's Natalie Lloyd, Snicker of Magic. Can't wait.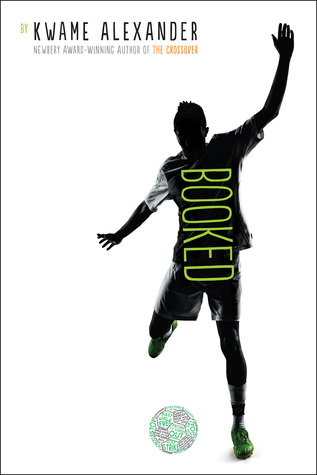 I enjoyed Crossover, and this one is in
verse about soccer.
I know it's probably silly and filled with pranks, but I'll probably still look for The Terrible Two Get Worse at the library.

Wishing you all the best for 2016 and looking forward to reading your comments and thoughts as always. And if you have any suggestions for a middle school'er who enjoyed The Maze Runner, Fabelhaven, and The Eye of Mind or even just a good science fiction book, I'll take your suggestions.