Top Ten Tuesday
is a Meme hosted by
The Broke and the Bookish
This week's Top Ten is Books on My Fall TBR List. September was a really busy release month for book purchases for me, with the first four being pre-purchases and Under the Bottle Bridge one that I'm planning on purchasing for my birthday. Now I just need more hours in the day to be able to read all of them.
1.
Godsgrave by Jay Kristoff
Assassin Mia Corvere has found her place among the Blades of Our Lady of Blessed Murder, but many in the Red Church ministry think she's far from earned it. Plying her bloody trade in a backwater of the Republic, she's no closer to ending Consul Scaeva and Cardinal Duomo, or avenging her familia. And after a deadly confrontation with an old enemy, Mia begins to suspect the motives of the Red Church itself.
When it's announced that Scaeva and Duomo will be making a rare public appearance at the conclusion of the grand games in Godsgrave, Mia defies the Church and sells herself to a gladiatorial collegium for a chance to finally end them. Upon the sands of the arena, Mia finds new allies, bitter rivals, and more questions about her strange affinity for the shadows. But as conspiracies unfold within the collegium walls, and the body count rises, Mia will be forced to choose between loyalty and revenge, and uncover a secret that could change the very face of her world. Published:
September 5th, 2017 by Thomas Dunne Books
2. The Great Hibernation by Tara Dairman
The most important tradition in tiny St. Polonius-on-the-Fjord is the annual Tasting of the Sacred Bear Liver. Each citizen over twelve must eat one bite of liver to prevent the recurrence of the Great Hibernation when the town founders fell asleep for months.
This year is Jean Huddy's first time to taste the liver. It doesn't go well. A few hours later, all the adults fall asleep. And no one can wake them.
The kids are left to run things, and they're having a blast. That is, until the town bullies take over the mayor's office and the police force.
Jean suspects that this "hibernation" was actually engineered by someone in town. She starts to investigate, and inspires other kids to join her in a secret plan to save St. Polonius. Published:
September 12th, 2017 by Wendy Lamb Books
3. The Peculiar Incident on Shady Street by Lindsay Currie
A girl unravels a centuries-old mystery after moving into a haunted house in this deliciously suspenseful mystery.

Tessa Woodward isn't exactly thrilled to move to rainy, cold Chicago from her home in sunny Florida. But homesickness turns to icy fear when unexplainable things start happening in her new house. Things like flickering lights, mysterious drawings appearing out of nowhere, and a crackling noise she can feel in her bones.

When her little brother's doll starts crying real tears, Tessa realizes that someone—or something—is trying to communicate with her. A secret that's been shrouded in mystery for more than one hundred years.
With the help of three new friends, Tessa begins unraveling the mystery of what happened in the house on Shady Street—and more importantly, what it has to do with her! Publishing:
October 10
th 2017 by Aladdin
4. All The Crooked Saints by Maggie Stiefvater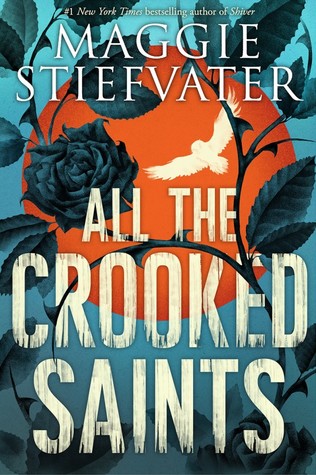 Here is a thing everyone wants:
A miracle.

Here is a thing everyone fears:
What it takes to get one.
Any visitor to Bicho Raro, Colorado is likely to find a landscape of dark saints, forbidden love, scientific dreams, miracle-mad owls, estranged affections, one or two orphans, and a sky full of watchful desert stars.
At the heart of this place, you will find the Soria family, who all have the ability to perform unusual miracles. And at the heart of this family are three cousins longing to change its future: Beatriz, the girl without feelings, who wants only to be free to examine her thoughts; Daniel, the Saint of Bicho Raro, who performs miracles for everyone but himself; and Joaquin, who spends his nights running a renegade radio station under the name Diablo Diablo.
They are all looking for a miracle. But the miracles of Bicho Raro are never quite what you expect. Publishing:
October 10th 2017 by Scholastic Press
5. Under The Bottle Bridge by Jessica Lawson
In the tradition of

Rooftoppers

and

Three Times Lucky

, critically acclaimed author Jessica Lawson returns with her fourth whimsical, lyrical, and heartfelt middle-grade novel about a girl who's desperately trying to keep her life together, when everything seems to be falling apart.

In the weeks leading up to Gilbreth, New York's annual AutumnFest, twelve-year-old woodcraft legacy Minna Treat is struggling with looming deadlines, an uncle trying to hide Very Bad News, and a secret personal quest. When she discovers mysterious bottle messages under one of the village's 300-year-old bridges, she can't help but wonder who's leaving them, what they mean, and, most importantly…could the messages be for her?

Along with best friend Crash and a mystery-loving newcomer full of suspicious theories, Minna is determined to discover whether the bottles are miraculously leading her toward long-lost answers she's been looking for, or drawing her into a disaster of historic proportions. Published:

September

5th

, 2017 by Simon Schuster Books for Young Readers
6. Wishtree by Katherine Applegate
Trees can't tell jokes, but they can certainly tell stories. . . .
Red is an oak tree who is many rings old. Red is the neighborhood "wishtree"—people write their wishes on pieces of cloth and tie them to Red's branches. Along with her crow friend Bongo and other animals who seek refuge in Red's hollows, this "wishtree" watches over the neighborhood.
You might say Red has seen it all. Until a new family moves in. Not everyone is welcoming, and Red's experiences as a wishtree are more important than ever. Publishing:
September

26th

, 2017 by Feiwel & Friends
7. The Language of Thorns by Leigh Bardugo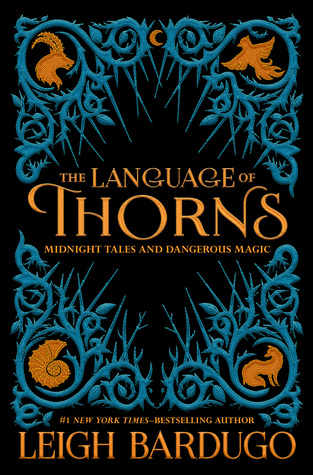 Love speaks in flowers. Truth requires thorns.
Travel to a world of dark bargains struck by moonlight, of haunted towns and hungry woods, of talking beasts and gingerbread golems, where a young mermaid's voice can summon deadly storms and where a river might do a lovestruck boy's bidding but only for a terrible price. Publishing:
September 26th, 2017 by Macmillan/Imprint
8. Embers of Destruction by J. Scott Savage
It's time to take the battle to the dragons.
In the third and final volume of the bestselling
Mysteries of Cove
series, Trenton and Kallista--along with their friends, Plucky, Simoni, Angus, and Clyde--fly their mechanical dragons south toward San Francisco, looking to rescue any survivors from the battle of Seattle.
Arriving in San Francisco and investigating the area in secret, the young riders are reunited with Kallista's father, Leo Babbage, who reveals that the humans in the city are working as slaves to the dragons, but that they don't
want
to be rescued--himself included. He says they are being protected by their new master: a huge, powerful white dragon who lives in an impenetrable tower fortress overlooking the city. Kallista is stunned by the news. Why would her father ever willingly want to work for dragons?
Trenton and his friends are confronted by the guards and their mechanical dragons are seized. Evading capture, the young riders escape and begin looking for a way to break the white dragon's hold over the city--and over Leo. Working with the kids from the city, the young riders track down the source of the dragon's power to an underground chamber that is accessible only through an underwater passageway below the tower fortress.
With the white dragon watching their every move, Trenton and Kallista will need every bit of creativity and ingenuity they can manage to find a way to retrieve their stolen dragons, enter the tower fortress, and take down the dragons once and for all. Publishing:
September 26th, 2017 by Shadow Mountain
9. Keeper of the Lost Cities: Nightfall by Shannon Messenger
Sophie Foster is struggling. Grieving. Scrambling. But she knows one thing: she will not be defeated.

The Neverseen have had their victories—but the battle is far from over. It's time to change tactics. Make sacrifices. Reexamine everything. Maybe even time for Sophie to trust her enemies.

All paths lead to Nightfall—an ominous door to an even more ominous place—and Sophie and her friends strike a dangerous bargain to get there. But nothing can prepare them for what they discover. The problems they're facing stretch deep into their history. And with time running out, and mistakes catching up with them, Sophie and her allies must join forces in ways they never have before.
Publishing:
November 7th 2017 by Aladdin
10. The Magic Misfits by Neil Patrick Harris
When street magician Carter runs away, he never expects to find friends and magic in a sleepy New England town. But like any good trick, things change instantly as greedy B.B. Bosso and his crew of crooked carnies arrive to steal anything and everything they can get their sticky fingers on.
After a fateful encounter with the local purveyor of illusion, Dante Vernon, Carter teams up with five other like-minded kids. Together, using both teamwork and magic, they'll set out to save the town of Mineral Wells from Bosso's villainous clutches. These six
Magic Misfits
will soon discover adventure, friendship, and their own self-worth in this delightful new series. Publishing:
November 21st, 2017 by Little, Brown Books for Young Readers
What books made it on your Fall TBR list? Or are you looking forward to any of the books that I've picked? Feel free to leave a comment or link to your TTT.