I actually enjoy reading books that are set around an academy or school, even if it isn't the only place that the action takes place. But school's that have special classes or interesting teachers are some of my favorites. This is a sample of some of the one's that I've read, in no particular order. I just wish I could remember all the clever names for the classes that they offered.
1.
The Magisterium (The Iron Trial by Holly Black and Cassandra Clare) A magical school that trains young apprentices in identifying their inner talents (fire, earth, chaos, air, or water).
2.
The School for Good and Evil
(The School for Good and Evil by Soman Chainani)
It's actually two academies one for the good and one for the evil with classes in henchmen training, uglification, curses and deathtraps or princess etiquette, animal communication and good deeds.
3.
Thwodin's Guild
(The Dungeoneers by John David Anderson) While technically called a Guild, it's a school that teaches the art of pick-pocketing, treasure retrieval, sword play, trap disarmament, etc.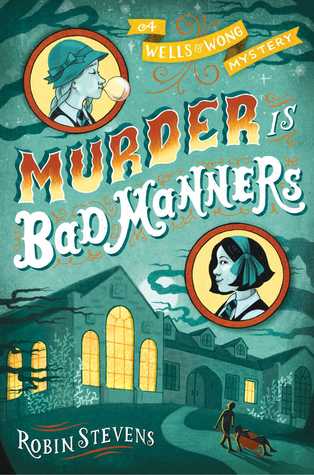 4. Deepdean School for Girls (Murder
is Bad Manners by Robin Stevens) A Boarding School where
Daisy Wells and Hazel Wong attend and solve some of their best mysteries.
5.
Dr. Critchlore's School for Minions (Dr. Critchlore's School for Minions by Sheila Grau) A boarding school with training in the art of being the best henchmen to an overlord. Secret labs, spooky teachers.
6

.

Foxfire (Keeper of the Lost Cities by Shannon Messenger) Foxfire is a prestigious elf school with classes in alchemy, agriculture, elementalism, metaphysics and multispeciesial studies, to name a few.

7.
Cragbridge Hall
(Cragbridge Hall series by Chad Morris)
A futuristic academy for super smart kids with technological gadgets. "
Imagine a school in the year 2074 where students don't read history, but watch it happen around them; where running in gym class isn't around a track, but up a virtual mountain; and where learning about animals means becoming one through an avatar."
8.
Academy for Metahuman Operatives (School for Sidekicks by Kelly McCullough) A school where you learn how to be a sidekick to a superhero. The only class I seem to be able to recall involved fending off bad guys with a fork.
9.
Fairy Tale Reform School
(Flunked by Jen Calonita)
A school who's mission is to "turn wicked delinquents and former villains into future heroes." Interestingly enough the school is run by reformed villains themselves like Flora (Cinderella's evil stepmother), Xavier Wolfington (Red Riding Hood's wolf), Madame Cleo (Ariel's Sea Witch) and Professor Harlow (Snow White's evil queen.).
Did I miss any other Schools/Academies? Feel Free to leave a link to your Top Ten Tuesday or a comment.