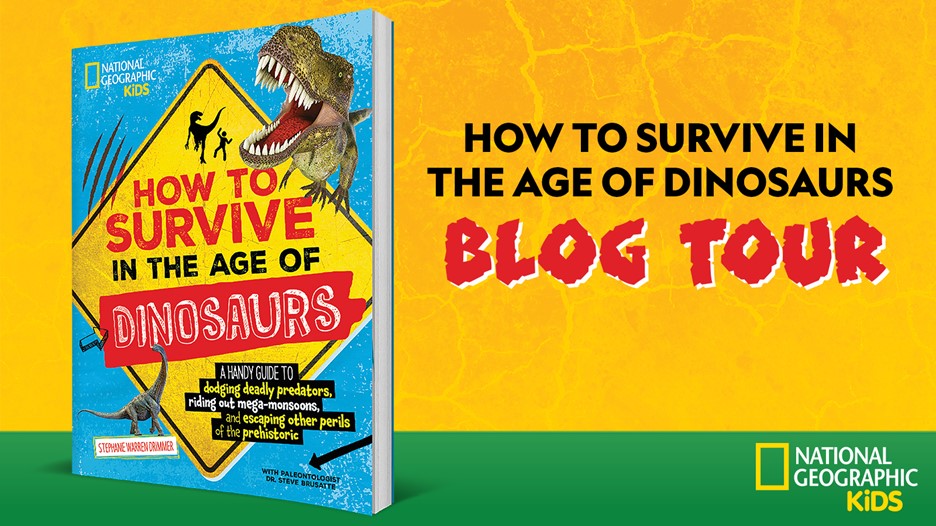 Welcome to the blog tour for
How to Survive in the Age of Dinosaurs,
part of National Geographic Kids' DinoMAYnia – a month-long celebration of all things prehistoric!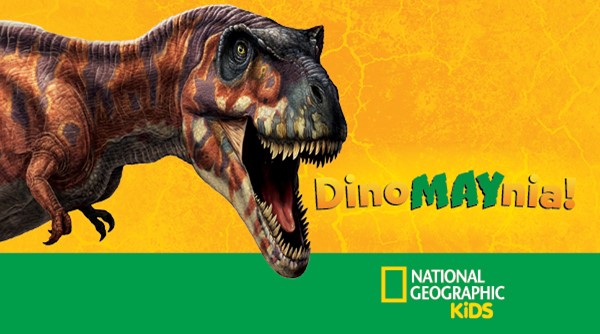 All week blogs are hosting fun excerpts from this handy guide so you will know just what it takes to dodge deadly dinosaurs, ride out mega monsoons and escape other perils of the prehistoric!
How To Survive the Cretaceous
It's hot, humid, and the heyday of the dinosaurs. During the Cretaceous, Pangaea has finally split apart into separate continents, and different dinos rule on each. Herds of Triceratops munch on newly evolved flowering plants in what is now the United States. Sauropods nearly the size of jumbo jets shake the earth in South America and Africa. And Tyrannosaurus rex, the most fearsome predator that ever lived, menaces North America. Does a human stand a chance?
The Cretaceous: 145-66 million years ago
Known For: The most iconic dinosaurs that ever lives
Best Place for Home Base: The European islands, where there are no mega-size carnivorous dinos
Your Main Food Source: Dinosaur eggs
Try to avoid: Becoming lunch
How To Walk With Giants
Today, Earth's largest land animal is the mighty African bush elephant, which can reach a height of 13 feet at the shoulder and weigh more than 10 tons. But that's nothing compared with the titanosaurs. The largest of them all, Patagotitan mayorum, stood about 130 feet from nose to tail and weighed some 70 tons. That's about the length of two trucks (with trailers) parked end to end, and the weight of nearly 10 African elephants. Like elephants, these enormous dinosaurs are gentle giants. The largest of the sauropods, they are plant-eating herbivores whose huge bulk means they have no predators to fear. They are one of the most spectacular sights in the Cretaceous landscape. But their sheer size means you have to approach them with caution. Here are some tips for safe viewing:
Be Patient – You're off to check your favorite nesting site for tasty eggs when—uh-oh—a herd of Dreadnoughtus are blocking the trail. Never try to shoo dinos off your path. Instead, wait until the massive creatures move to a new spot before continuing on your way.
Keep Your Distance - Dinos that think you're a predator on the attack could become aggressive as they try to defend themselves. Stay far back to show that you're not a threat. If the dinosaurs start moving toward you, back away slowly.
Know the Warning Signs - Watch the titanosaurs for any signs that they might be uneasy or stressed by your presence. Body language to look out for might include sniffing the air in your direction, pacing or pawing, or facing you while stamping a foot. If the dinosaurs seem not to want you there, move away slowly.
Never Run - Fast, jerky movements can panic the titanosaurs. And you'll want to avoid being caught in a herd of frightened, jumbo-size dinos at all costs. Keep your movements slow and steady. If you stay calm, the dinosaurs usually do, too. Happy titano-spotting!
Did You Know?
Large dinosaurs arrange their eggs in a ring, and then sit in the middle. This keeps them from crushing the delicate shells.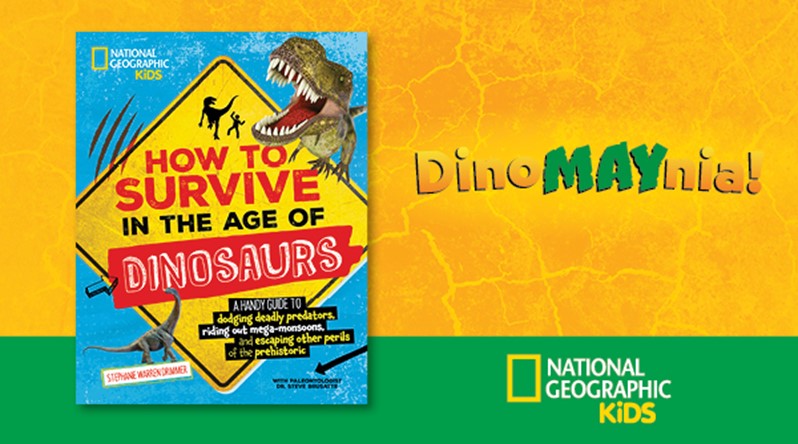 How to Survive in the Age of Dinosaurs:
A Handy Guide to Dodging Deadly Predators, Riding Out Mega-Monsoons and Escaping Other Perils of the Prehistoric
(ages 8-12, Paperback, National Geographic Kids Books)
Boom, boom, BOOM
… Look out! That's a T. rex coming your way!? You've been transported back in time to the age of the
dino
saurs. What do you do?!
Test your chops and discover if you have what it takes to survive at a time when Earth looked, well, a tad different in this ultimate survival guide to the prehistoric age.
Find out how to make it through exploding volcanoes and mega monsoons—while dodging giant Permian bugs! See how to fend off an angry pterosaur and learn what to do if you're caught in a stampede of enormous titanosaurs. Discover what you could eat (spoiler alert: You better like the taste of insects!), and find out which hungry creatures just might try to eat you!
Packed with tips, tricks, and helpful maps, this is the ultimate handbook for
dino
saur fans who want to know what life on Earth was really like when
dino
s ruled. Could you survive in the age of
dino
saurs?
About the Author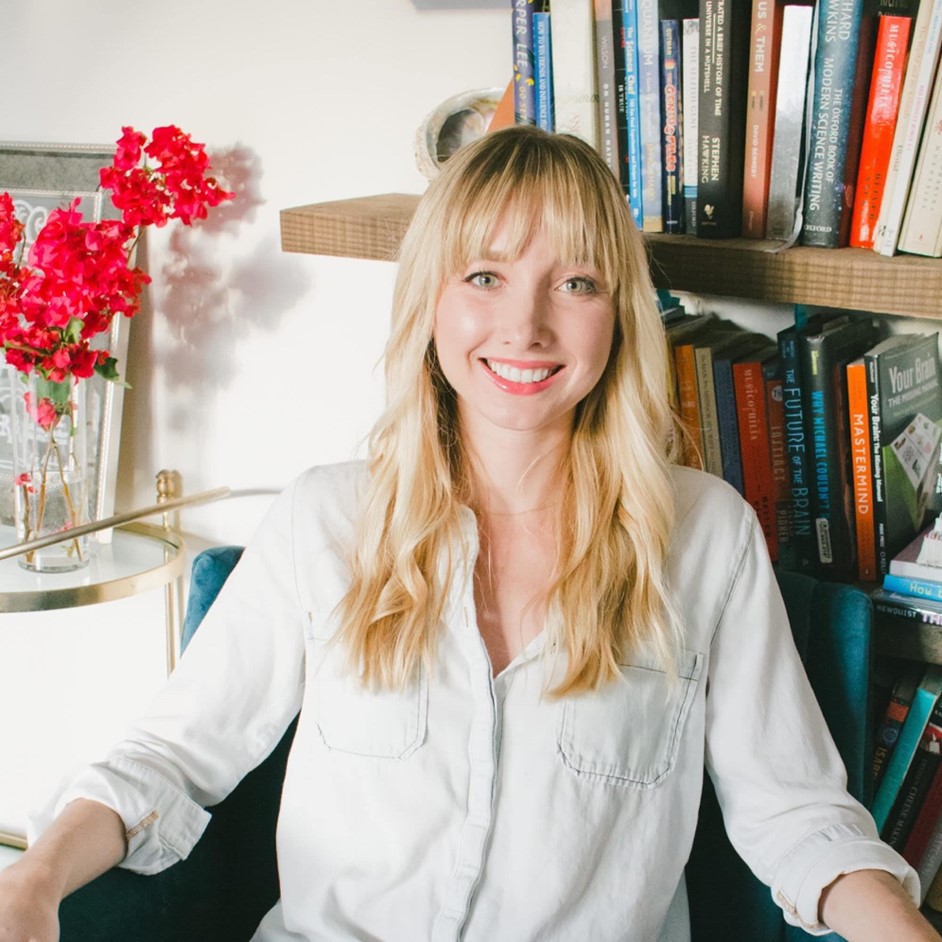 Stephanie Warren Drimmer is an award winning science writer based in Los Angeles, California. She writes books and magazine features for kids about everything from the strangest places in space, to the chemistry of cookies, to the mysteries of the human brain. She has a degree in science journalism from New York University...but she thinks she likes writing for kids because she's secretly still one herself.
About the Expert Contributor
Dr. Steve Brusatte vertebrate paleontologist and evolutionary biologist and professor at the University of Edinburgh who specializes in the anatomy, genealogy, and evolution of dinosaurs and other fossil organisms. He has written over 110 scientific papers, published six books (including the adult pop science book The Rise and Fall of the Dinosaurs, the textbook Dinosaur Paleobiology, and the coffee table book Dinosaurs), and has described over 15 new species of fossil animals. He has done fieldwork in Brazil, Britain, China, Lithuania, Poland, Portugal, Romania, and the United States. His research is profiled often in the popular press and he is a "resident paleontologist" and scientific consultant for the BBC's Walking With Dinosaurs team.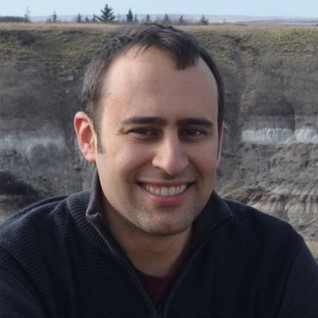 GIVEAWAY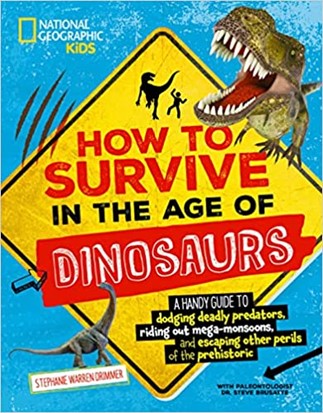 One (1) winner will receive a copy of How to Survive in the Age of Dinosaurs!
US/Can only
Ends 6/3 at 11:59 pm ET
Enter via the form below
Visit the other stops on the tour for more chances to win